Business Consulting
Offering specialised professional assistance, strategic advice and practical support to professional firms and other organisations so as to improve and optimise their organisational procedures, motivate their workforce and increase the overall levels of performance across the board.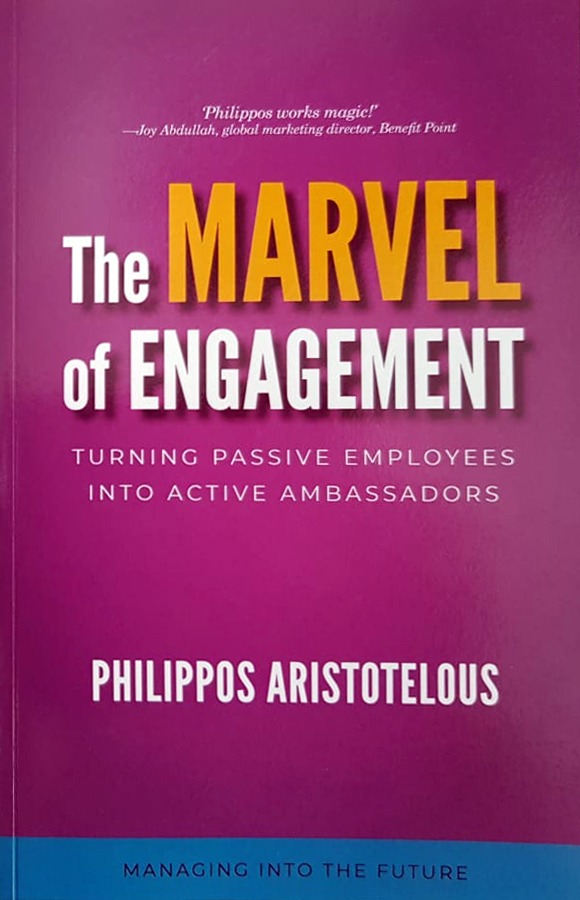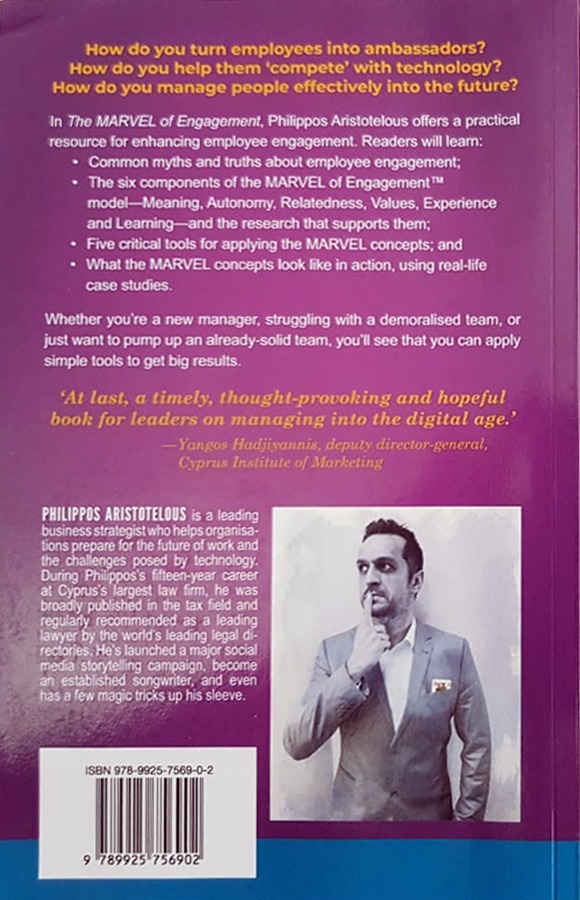 The MARVEL of Engagement™
Turning Passive Employees into Active Ambassadors
In The MARVEL of Engagement, Philippos Aristotelous offers a practical resource for enhancing employee engagement.
Readers will learn:
Common myths and truths about employee engagement;
The six components of the MARVEL of Engagement™ model—Meaning, Autonomy, Relatedness, Values, Experience and Learning—and the research that supports them;
Five critical tools for applying the MARVEL concepts; and
What the MARVEL concepts look like in action, using real-life case studies.
Unlock your greatness by tapping into your full potential.