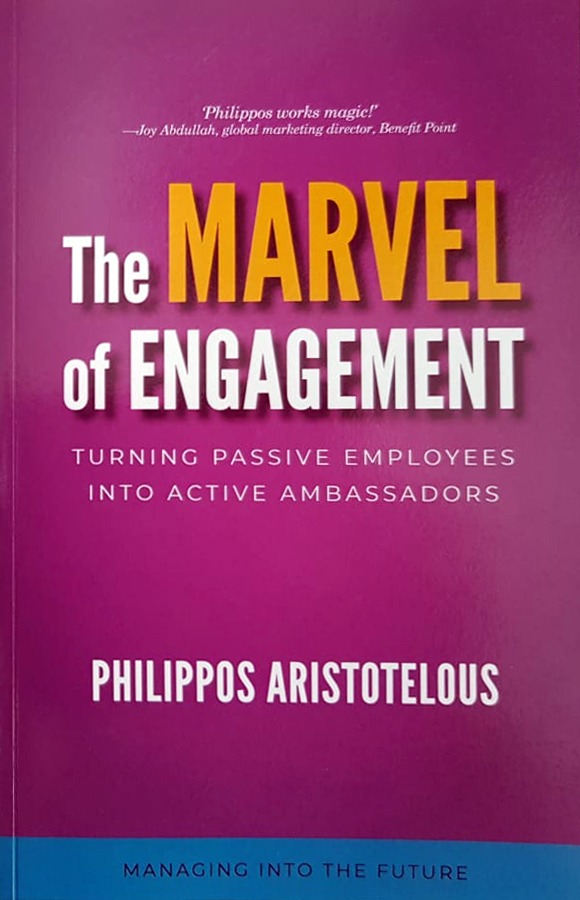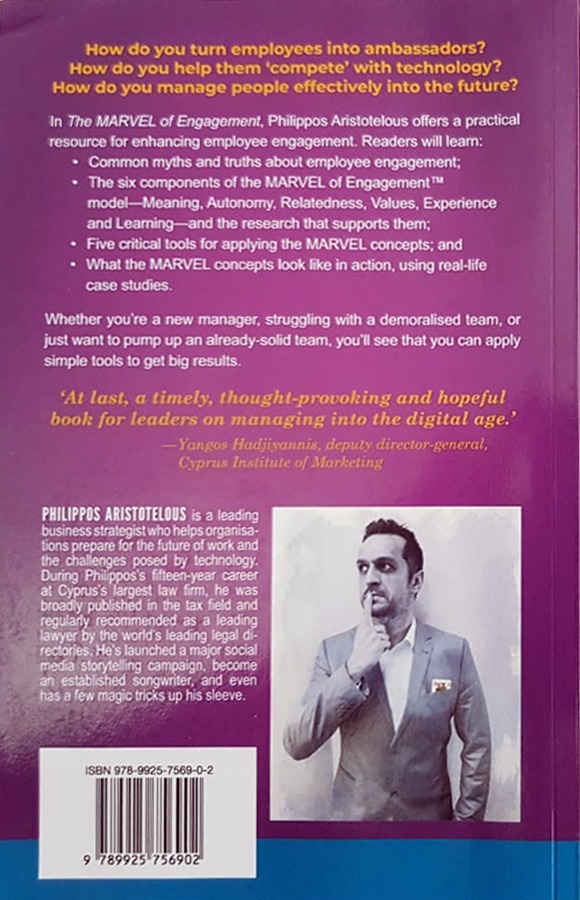 The MARVEL of Engagement™
Turning Passive Employees into Active Ambassadors
In The MARVEL of Engagement, Philippos Aristotelous offers a practical resource for enhancing employee engagement.
Readers will learn:
Common myths and truths about employee engagement;
The six components of the MARVEL of Engagement™ model—Meaning, Autonomy, Relatedness, Values, Experience and Learning—and the research that supports them;
Five critical tools for applying the MARVEL concepts; and
What the MARVEL concepts look like in action, using real-life case studies.
Unlock your greatness by tapping into your full potential.